Coastal Gallery at ArtSway

Shark by Michael Turner

Duende Moon by Stephen Powell

Coastal Gallery at Palais des Vaches

Burst III by Biddy Hodgkinson

Rose Hips by Chris Whittaker

Sea Air by Neil Canning

Coastal Gallery
Welcome to Coastal Gallery Lymington
Coastal Gallery is a leading independent contemporary art gallery, situated in Lymington in the New Forest, and celebrating its tenth anniversary this year.

Coastal Gallery is a touchstone for exceptional and unusual original contemporary art and design. Working closely with emerging and established artists and designers, the gallery champions painters, photographers, sculptors, ceramicists and jewellery designers, based locally and in London. Their work demonstrates outstanding talent, creativity and craftsmanship.
The Coastal Gallery collection is curated by Stewart Mechem and Bev Saunders. Between them, they bring together years of successful business experience working in the art, design and fashion worlds. With a keen eye for contemporary art and design, and knowledge of what's trending, Bev and Stewart have an instinct for sourcing the best artwork for each and every client.
Bev and Stewart have built up their own collections of original artworks, and enjoy helping you to develop yours. Their Try at Home service enables you to try out artwork in your home, or workspace, for up to seven days. After that, you can simply return the artwork to the gallery or pay for your purchase.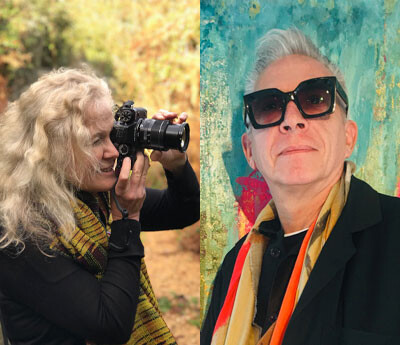 Bev Saunders (photo by Nigel Shadbolt)
and Stewart Mechem (photo by Caroline de Rothschild)
Opening Hours
Tuesday by appointment
9.00am – 1.00pm
Wednesday
9.00am – 1.00pm
Thursday
9.00am – 1.00pm
Friday
9.00am – 1.00pm
Saturday open all day
9.00am – 4.30pm
Please telephone or email with enquiries, and/or to arrange a private viewing by appointment on Tuesday mornings:
Coastal Gallery
Tel: 01590 688741
Email: mail@coastal-gallery.co.uk 
Outside opening hours, please contact Stewart or Bev with urgent enquiries:
Stewart Mechem
Tel: 07973 287666
Email: stewartmechem@hotmail.com
Bev Saunders
Tel: 07788 153189
Email: bev@bevsaunders.co.uk
Archive Projects
Private View at ArtSway 2017
[click for video]
Private View at ArtSway 2016
[click for video]
Charity Partner - Hampshire Art for Recreation and Therapy
www.hart.works/hart-partnerships